Impact Evaluation, Research and Learning Manager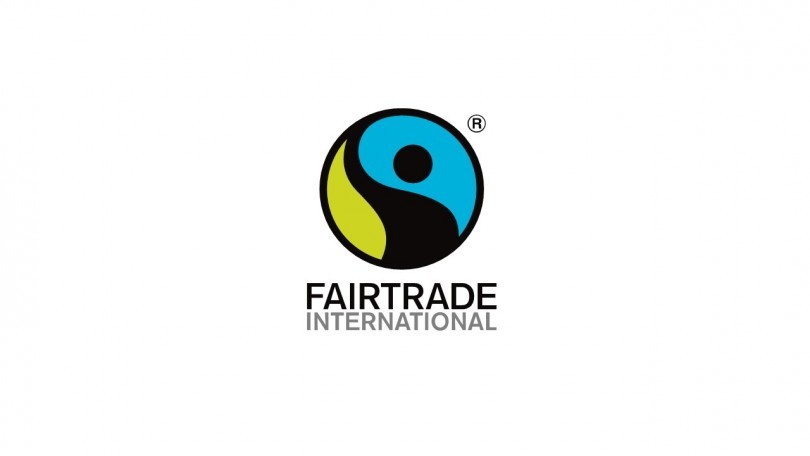 OVERVIEW
Fairtrade is an alternative approach to conventional trade and is based on a partnership between producers and consumers. Fairtrade offers producers a better deal and improved terms of trade. This allows them the opportunity to improve their lives and plan for their future. Fairtrade offers consumers a powerful way to reduce poverty through their everyday shopping.
 
Fairtrade International is the international non-profit, multi stakeholder body that is responsible for the strategic direction of Fairtrade, sets Fairtrade standards and supports producers.

The Global Impact unit strengthens the Fairtrade system by driving institutional learning and effectiveness through robust monitoring and evaluation systems. We are the hub for the analysis and communication of high-quality data and information about Fairtrade and its impacts. The unit is made up of two teams: Impact Management (IM) and Information & Knowledge (I&K).
 
The Impact Evaluation, Research and Learning manager sits within the Impact Management team and is responsible for the management of all aspects of research and impact evaluations as well as for the engagement with colleagues from within the Fairtrade systems and external parties. The person taking this role will report to the Head, Impact Management.
PRINCIPAL ROLES AND RESPONSIBILITIES
Supporting Fairtrade Research and Evaluation
Manages Global Impact commissioned research and evaluations. Supports research and evaluations commissioned by other Fairtrade organizations, ensuring that there are rigorous research methodologies, effective dissemination of findings, practical recommendations, and learnings for the Fairtrade system.
Coordinates the Fairtrade Research Task Force (RTF) or its equivalent and organizes quarterly RTF meetings to promote system-wide collaboration around research and evaluation.
Encouraging a Learning Culture within Fairtrade
 Organizes learning events based on commissioned and selected external research to ensure learnings are promoted and used by various stakeholder groups. Helps to build appropriate action-plans based on research where learnings are used to promote adaptation, change, and improvement. Follow up on learning events and track progress against action plans where needed.
Oversees the Fairtrade Learning Strategy and the Global Research for Learning Agenda. In close alignment with the Impact Monitoring manager, ensures that Fairtrade research contributes to understanding Fairtrade's impact and tests the assumptions in Fairtrade's theory of change. Retain an overview of research and impact evaluations happening in the Fairtrade systems and identify and act on synergies and research gaps through awareness raising and regularly updating the Global Research for Learning Agenda.
Building External Research Collaborations
 Occasionally works with external researchers and/or the Fairtrade communications unit to interpret, respond to, or amplify external research findings.
Builds a strategy to engage with external research institutions more deeply to collaboratively fund and perform research on Fairtrade's impact. Brainstorms with external research teams, contributes to research funding proposals, builds research methodologies, jointly oversees research implementation, and works together to interpret, amplify, and communicate findings.
Hosts and guides occasional research-focused interns and student assistants.
Oversight of Learning Hub
 Acts as the product owner for Fairtrade's Learning Hub, a searchable database and platform of external studies exploring Fairtrade's impact, a digital map for understanding and learning from Fairtrade's projects, programmes, and commissioned studies, as well as a space for webinars, discussions, and collaboration.
SKILLS REQUIRED
Education
Minimum Masters or University degree (with a research component or focus) in development economics, econometrics, applied sociology, social sciences or an appropriate field of management or natural sciences.
Professional Experience
Minimum five (if possessing a Masters degree) to eight (if possessing a Bachelors (University) degree) years' working experience in the field of research or impact evaluations, with at least two years' experience researching on topics relevant to, or working with, stakeholders from the Global South.
Strong expertise in research approaches. Academic and applied knowledge and experience with both quantitative and qualitative research and evaluation methods. Experience in performing quantitative and qualitative data analysis, summarizing trends, and deriving key learnings from dense datasets.
Experience in leading and participating in projects with a disperse, intercultural teams. Know how to manage projects, oversee budgets, meet deadlines, motivate project members, and achieve targets. Familiarity with project management methodologies and adaptability in terms of using new project management software.
Experience in developing and implementing learning strategies. Able to design and give concise, understandable, and participative presentations, webinars, workshops, and classes, all while summarizing technical findings in layman's language. Expertise in participatory methods that encourage learning, both in in-person settings, virtually as well as hybrid.
Able to create well-written, informative, and attractive information products (memos, reports, policy briefs) for a variety of stakeholder audiences with a wide range of literacy and technical understanding.
Good understanding of research ethics and ability to lead by example.
Personal Qualities
Team player with Intercultural understanding. Experience and eagerness to patiently work across cultural boundaries to work through challenges and build towards common goals.
Flexible. Able to adapt to shifting deadlines and changing priorities.
Self-guided. Able to work and keep on task without micromanagement.
Service- oriented, with a desire to deliver impact services both to Fairtrade organizations as well as the business mindset to pursue external business opportunities.
Deep care and understanding of the needs of Fairtrade producers and farmers/workers in the Global South.
Leadership through influence. Ability to bring together stakeholders to work towards a common goal without a hierarchical management framework in place.
Software
Expertise with Microsoft Office (Word, Powerpoint, Excel) applications.
Familiarity with or comfort learning platforms and tools relevant to this role, e.g., Stackfield (project management), Infogram (reports and visualization), Salesforce (Database management), Microsoft Teams (Webinars, team collaboration) and others as appropriate.
Languages
Fluent English, both spoken and written. Ability to parley high-level English skills to expertly inform, convince, and influence.
TERMS AND CONDITIONS
This is a full-time position within Fairtrade International. However, part-time arrangements may be able to be negotiated with the right candidate.
Location is at Fairtrade International offices in Bonn, Germany
The office language is English
Salary is as per the Collective Bargaining Agreement for the Wholesale and Foreign Trade Industries for North Rhine Westphalia and Fairtrade International Company Agreement on wages and salaries Group 6a plus an attractive benefit package
30 days of holidays per year
HOW TO APPLY
Please consult www.fairtrade.net for more information on Fairtrade International and the Fairtrade system
We are actively recruiting for this role and reserve the right to close this advertisement at any time
Please note that Fairtrade International is strict on compliance with the required qualification criteria mentioned above, and only those candidates selected for interviews will be contacted.