Fundraising Manager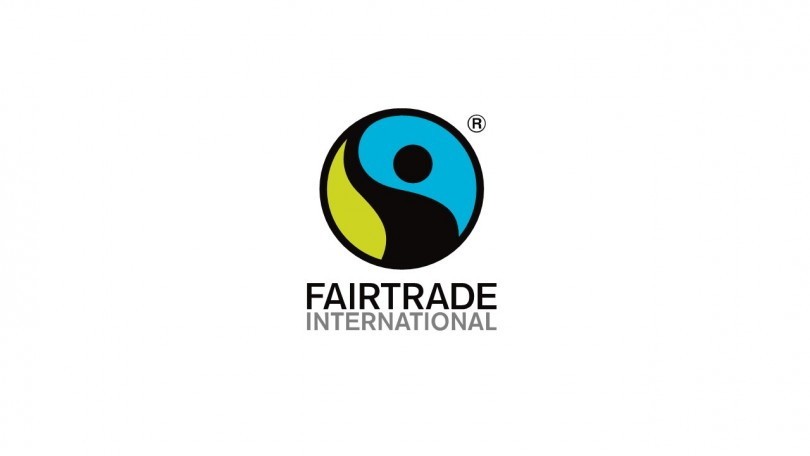 OVERVIEW
Fairtrade is an alternative approach to conventional trade and is based on a partnership between producers and consumers. Fairtrade offers producers a better deal and improved terms of trade. This allows them the opportunity to improve their lives and plan for their future. Fairtrade offers consumers a powerful way to reduce poverty through their everyday shopping.
 
Fairtrade International is the international non-profit, multi stakeholder body that is responsible for the strategic direction of Fairtrade, sets Fairtrade standards and supports producers.

The Fundraising Manager will focus on fundraising and grant writing. As such, the incumbent will be responsible for the design of externally funded projects and programmes, to be submitted as fundraising proposals to external donors. They will contribute to fundraising work  across the Fairtrade system, including regional producer networks in Africa, Latin America and the Caribbean and Asia and the Pacific and national Fairtrade organisations in Europe, North America and Australia-New Zealand.
PRINCIPAL ROLES AND RESPONSIBILITIES
1) Development of grant applications and pitches for donor funding and new funding sources, focusing 100% on proposal design, including:
Write high-quality, well-positioned grant applications aligned with donor requirements and priorities
Development of project budgets – ensuring internal cost recovery and accurate operating costs are integrated in new funding propositions
Development of logical frameworks in line with Fairtrade's theory of change and donor's requirements
Development of MEL Results Based Management system to report back on projects/programmes
Liaison with third party partners and partnership coordination for proposal development (consortium building)
2) Contribute to organizational learning in relation to fundraising and project design:
Advise and assist all units in planning, writing, editing funding proposals to comply with existing guidelines and strategic funding priorities
Help improve programme team's skills, capacities and systems in project cycle management and project design
Actively lead on proposing methodological improvements to standard operating procedure around grant applications, and implementation processes in Fairtrade International to increase effectiveness of delivery (e.g., develop tools/instruments for proposal writing)
3) Management of post- grant award process:
Support negotiation and finalization of secured funding contracts with donors
Support preparation of bi-lateral contractual agreement with consortium partners
Support contracting of newly funded project's external Auditing companies
SKILLS REQUIRED
Level of education
University degree in development, business, international relations or comparable qualifications.
Knowledge / Job Specific Competencies
At least 5 years professional experience in fundraising, international development work
Extended experience with resource mobilization from key international donors particularly with regards to writing dynamic, impact-oriented fundraising proposals, including complex budgets and M&E plans
Working experience of donor funding particularly USAID, US Foundations, EU, BMZ, UN or similar donor agencies. Corporate Funding expertise would be desirable.
Knowledge of Impact Investment and other innovative fundraising areas would be desired
Experience with the implementation of multi-country complex development projects funded by public/private donors and/or development agency partnerships
Professional Skill Requirements
Excellent written and communication skills with a demonstrated ability to explain complex matters effectively and persuasively
Adept in cross-cultural communications, including conflict resolution skills
Strong coordination and organizational skills
High level of accuracy and attention to detail and a track record of accountability
Ability to meet tight deadlines and to work independently efficiently and with excellence
Confidence to lead multi-stakeholder consensus building
Proficiency in working under pressure and on multiple matters at one time
Languages: fluency in English is essential, knowledge of Spanish, French and German is desirable
Good command of MS Office Suite (particularly Excel) and digital competence
Personal Qualities
Service and goal-oriented work ethics – including diplomatic and cultural sensitivity skills
Solution-oriented team player - demonstrable ability to motivate and enthuse others
Passion for the job and the desire to go the extra mile
Motivation for Fairtrade
TERMS AND CONDITIONS
This is a full-time position within Fairtrade International
An initial one-year contract is offered. It is envisaged that the contract will be renewable after the initial one year period.
Location is at Fairtrade International offices in Bonn, Germany
The office language is English
Salary as per the Collective Bargaining Agreement for the Wholesale and Foreign Trade Industries for North Rhine Westphalia and Fairtrade International Company Agreement on wages and salaries Group Via plus an attractive benefit package
Starting date: as soon as possible
HOW TO APPLY
Please consult www.fairtrade.net for more information on Fairtrade International and the Fairtrade system
We are actively recruiting for this role and reserve the right to close this advertisement at any time
Please note that Fairtrade International is strict on compliance with the required qualification criteria mentioned above, and only those candidates selected for interviews will be contacted.