Data Analyst Coordinator
Fairtrade Labelling Organizations International e.V. (Fairtrade International) Jobportal
Published: 2021-09-13
published till: 2021-10-13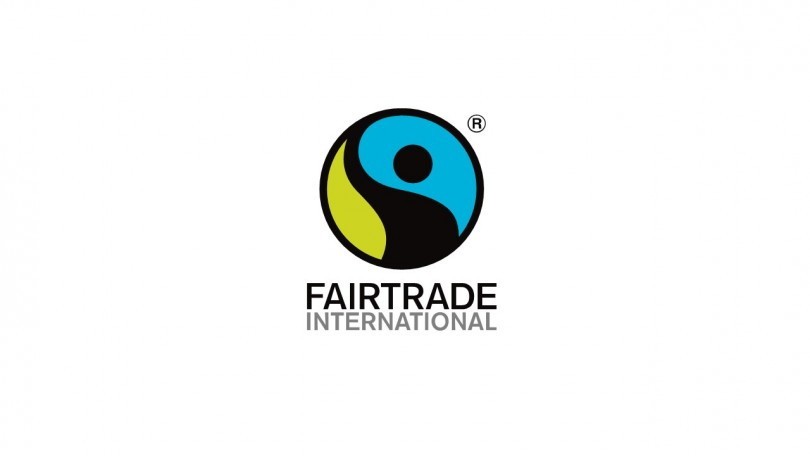 OVERVIEW
Fairtrade is an alternative approach to conventional trade and is based on a partnership between producers and consumers. Fairtrade offers producers a better deal and improved terms of trade. This allows them the opportunity to improve their lives and plan for their future. Fairtrade offers consumers a powerful way to reduce poverty through their everyday shopping.

Fairtrade International is the international non-profit, multi stakeholder body that is responsible for the strategic direction of Fairtrade, sets Fairtrade standards and supports producers.

This is a position in the Global Impact unit that aims to accelerate the access of relevant and easy to use data and insights for impact driven decisions. We are searching for an experienced data analyst to join our team. The ideal candidate should be highly skilled in all aspects of data analytics, including mining, generation, and visualization. The data analyst should be committed to transforming data into readable, goal driven reports as part of the Fairtrade global monitoring system including customized monitoring from specific programs.

PRINCIPAL ROLES AND RESPONSIBILITIES
Reporting to the Global Impact Director, the Data Analyst is responsible for:
Coordinate and facilitate the design and maintenance of data systems and their corresponding databases of the Monitoring System. From data collection tools to final datasets. Including ETL, environments, fixing coding errors and other data-related problems.
Model and propose on data quality assurance processes of the data systems by creating appropriate standards and documentation
Mine and organize data in a format that can be easily used by final users.
Proactively analyze and deliver data to answer key questions from internal and external stakeholders or out of self-initiated curiosity with an eye for what drives business performance.
Contribute with data analysis and data deliveries for sharing with strategic decision-makers of the organization (Fairtrade's Global Strategy and Theory of Change reporting needs).
Support the preparation of reports and communication pieces as per need of the organization by effectively communicate trends, patterns, and predictions using relevant data.
Collaborate and proactively contribute with current efforts and data initiatives in the Fairtrade system to identify opportunities for synergies, process improvements, recommend modifications.
Coordinate with and contribute to the work of data governance within the global data governance efforts.
Act as the first point of contact within Fairtrade International for any data and information requests regarding impact and performance of Fairtrade
Coordinate and ensure timely response of data queries of the unit in the email account reserved for this purpose or any other channel.
SKILLS REQUIRED
Level of education
Educated to bachelor / masters level in economics, agricultural economics, social sciences, mathematics, engineering.
3+ years' experience in data management, data mining, reporting and communication
Knowledge / Job Specific Competencies:
Advanced user of Microsoft Excel, good knowledge of data analytics software like R is desired.
Experience in data cleansing and preparation of complex data sets.
Good numerical and statistical skills,
Competency to manage data using databases
Familiarity with data collection tools in the context of developing countries.
Experience with data visualization tools
Professional Skill Requirements
Attention to detail and ability to work accurately
Ability to work under pressure under tight deadlines
Excellent organisational skills with customer oriented attitude
Excellent communication and presentation skills
Fluency in English
Proficiency in Spanish, French or German will be an advantage.
Personal Qualities
Capacity to work independently within given framework and guidance
Collaborative and team-working approach
Capacity of adaptation to changing environments
Critical thinking and problem solving attitude
TERMS AND CONDITIONS
This is a full-time position(38,5 hours per week)
An initial one-year contract is offered. It is envisaged that the contract will be renewable after the initial one year period.
Location is at Fairtrade International offices in Bonn, Germany
The office language is English
Salary as per the Collective Bargaining Agreement for the Wholesale and Foreign Trade Industries for North Rhine Westphalia and Fairtrade International Company Agreement on wages and salaries Group V plus an attractive benefit package.
Starting date: as soon as possible
30 days of holidays per year
HOW TO APPLY
Please consult www.fairtrade.net for more information on Fairtrade International and the Fairtrade system
We are actively recruiting for this role and reserve the right to close this advertisement at any time."
Please note that Fairtrade International is strict on compliance with the required qualification criteria mentioned above, and only those candidates selected for interviews will be contacted.